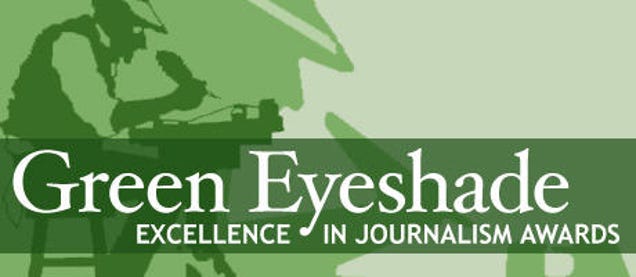 W ubiegłym tygodniu południowa sekcja Stowarzyszenia Dziennikarzy Zawodowych ogłosiła zwycięzców 67. rocznych nagród Green Eyeshade . FUSION zajął pierwsze, drugie i trzecie miejsce w kategorii filmów dokumentalnych.

Zespół "The Naked Truth" został wyróżniony nagrodą za pierwsze miejsce w swoim filmie dokumentalnym " Nieudokumentowane na terenie kampusu ". Zespół odebrał również nagrodę drugiego miejsca za specjalny raport " The Naked Truth: Standing Rock ".
Zespół ds. Ochrony środowiska w sieci został uhonorowany nagrodą za trzecie miejsce za specjalną nagrodę "98% ludzi". FUSION została również doceniona, zdobywając trzecie miejsce w kategorii wideografii / online lub telewizji w kategorii "Bolder".
The Green Eyeshade Awards są najstarszym regionalnym konkursem dziennikarskim w kraju. Od 1950 roku The Green Eyeshades uznało najlepsze dziennikarstwo w południowo-wschodnich Stanach Zjednoczonych - obecnie obejmuje druk, telewizję, radio i internet.